Progress on Nomie 3 for Android...
Monday September 24th 2018
Back to Blog
It's looking better and better.
Nomie Android users have never been ones to hold their tongues - It's why I love them so much. Honestly, it's their continual breathing down my neck that keeps me pushing away at Nomie 3 for their beloved OS.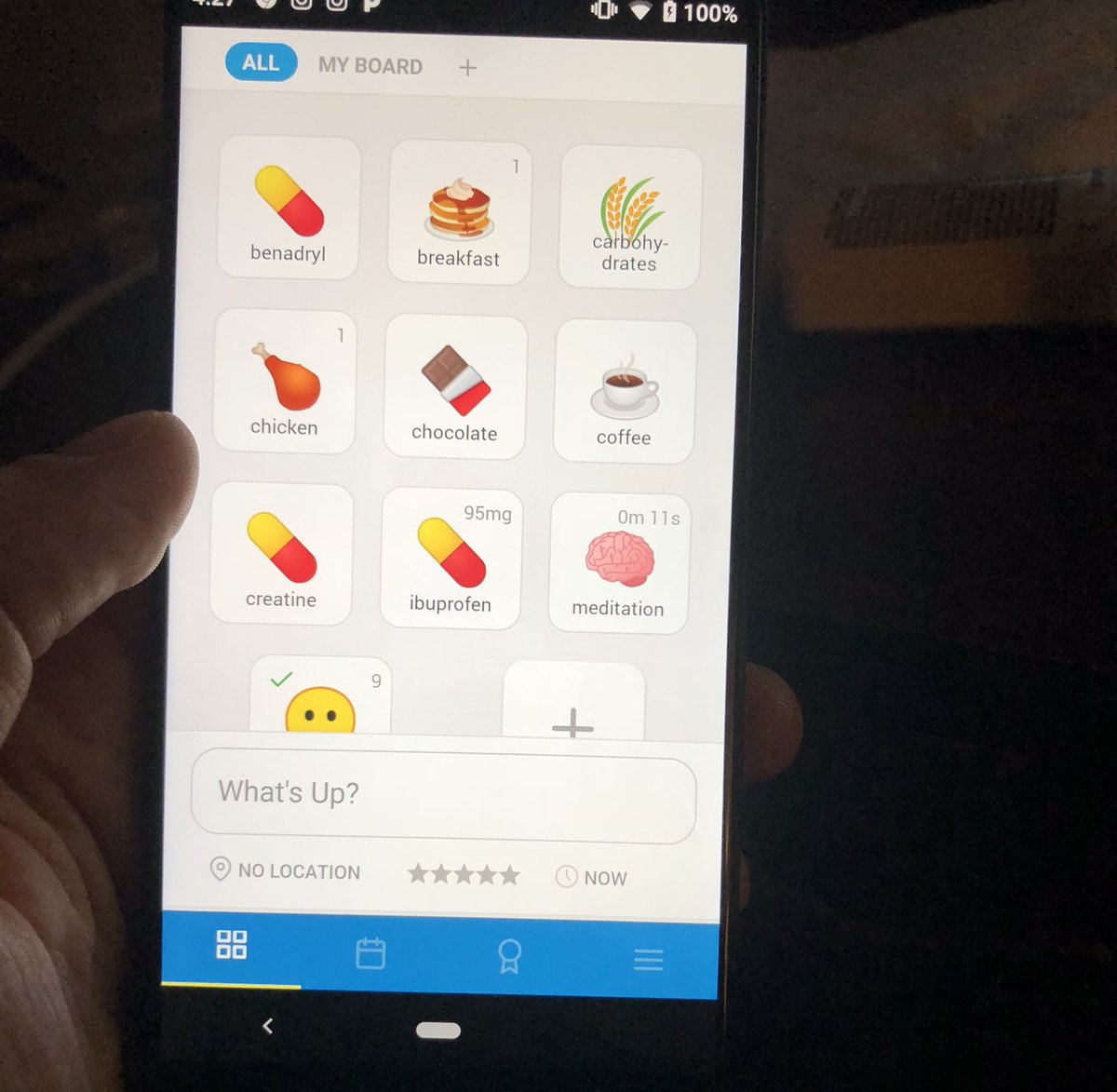 My goal is to have Nomie running smoothly enough on Android that I can switch to my Essential phone as my daily driver by middle of Oct 2018. This way I'll really be able to put Nomie through the paces (pases? passes? pauches?)
What's working as of Sept 24 2018
| Feature | Status | |
| --- | --- | --- |
| Launching | Working | |
| Tracker Boards | Working | |
| Swiping between boards | Working | |
| Board Creation | Working | |
| Tracker Buttons | Working | |
| Saving Records | Working | |
| Timeline | Working | |
| Goals | Working | |
| Stat Views | Kinda | |
| Tracker Editor | Not working | |
| Reminders | Not working | |
| Dark Theme | Kinda working | |
| Location Lookup | Not working | |
| Biometic locking | Working | |
| Importing via QR Code | Not working | |
| Upgrades | Not working | |
| Auto Import from Calendar | Not working | |
| Data Export | Kinda working | |
| Data Import | Unknown | |
| Webhooks | Unknown | |
| Maps | Not working | |